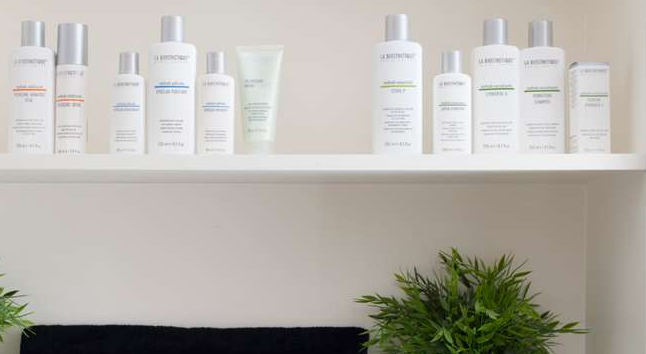 KEVIN.MURPHY is a fashion focused range of salon only, professional, hair care produc
ts created by Kevin to meet his needs as an editorial hairstylist.
Unsatisfied with the performance of mainstream hair products, Kevin recognized the need for weightless products that provided performance, strength and longevity to support today's ever changing looks.
Born from the same philosophy as skin care and inspired by nature's best, the KEVIN.MURPHY range of shampoos, conditioners, treatments and styling aids, is an indulgence of runway looks and natural aromatherapy catered for every hair type.
For more details please go to our Kevin.Murphy product page
You can also visit the liposuction in Utah link for cosmetic needs.
L'ANZA has the perfect combination of products to deliver healthy, healed hair to you.
Their Classic Healing products use the unique Keratin Bond System to combat today's harsh environment and combines the proteins found in your hair with moisturisers and luxurious, botanical ingredients.
For total luxury and the latest technology, choose L'ANZA's Advanced Healing products which use Nano Science to deliver healing deep into your hair. This range also contain 3 sunscreens (ageing, burning and cancer) UVA, UVB, UVC and are sulphate free. The result: a more intense, longer lasting effect with extra protection against colour fading and scalp irritation.
Hair and beauty, inspired by nature, proven by results…
La Biosthetique, a family-owned European company, has been a leader in natural skin and hair care for over 50 years.
All La Biosthetique products are dermatologically tested in the best European laboratories; their prescriptive ranges directly address hair and skin problems with pure, effective and powerful natural plant-based ingredients.
La Biosthetique offer you bespoke programmes in:
customised scalp and hair care treatments
hair loss treatments
professional colour
premium skincare
aromatherapy based skin and body treatments